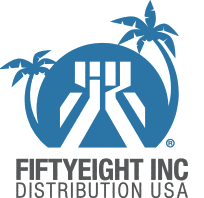 Imprint
Disclaimer of liabilty for external links:
Despite thorough checks, we assume no liability for the content of external links.
FIFTYEIGHT Inc.
444 Brickell Avenue
Miami, Florida 33131
USA
Email...... hello[at]fiftyeight-inc.com
Phone.... (305) 777-0150
Fax..........(305) 777-0151
© 2019 ALL RIGHTS RESERVED.
The copyright for all photos, content and trademarks shown on this website are exclusively with FIFTYEIGHT INC. Miami, USA and FIFTYEIGHT PRODUCTS Germany. Any reproduction fully or in part of photos, visual and/or written content online and/or offline without our explicit declaration of consent is strictly forbidden.