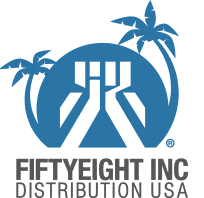 About Us
FIFTYEIGHT INC is the exclusive distribution company for FIFTYEIGHT PRODUCTS in the United States.
Founded in 2018 with headquarters in Miami, FIFTYEIGHT INC will ensure timely delivery of all the latest premium porcelain products from the TASSEN (which means "cups" in German) and TALENT product lines created by FIFTYEIGHT PRODUCTS.
Every single one of our porcelain products is manufactured in compliance with social and environmental standards in Germany. Although we may appear as a 'young' company in the U.S. we founded our parent company, FIFTYEIGHT ANIMATION, in 1998 in the Frankfurt area to produce internationally awarded computer animation films with 3D-characters for commercial clients.
From day one, it's always been about making people smile – whether it's with our animated films or our emotionally appealing porcelain products. We bring this commitment into our distribution company FIFTYEIGHT PRODUCTS to make sure that every customer is a smiling customer. That is our goal and our mission.
We look forward to serving you smiles!